Book Review: Jonathan Strange and Mr. Norrell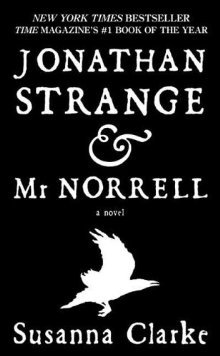 My review can also be found on Goodreads
I'd heard from others that this book was difficult to read through, some of which gave up entirely after a few chapters. When I asked why, I was told that it was reminiscent of a Jane Austen book. Since I've enjoyed several of Austen's books, I thought I'd give it a try, though I didn't expect to get through it.
I truly enjoyed the writing, the style and the story of Jonathan Strange and Mr. Norrell. And let's get one thing out of the way: If given a choice, I'd most likely consider myself a Strangite. I wonder if that might be a personality test. If you choose to be a Norrellite you're this type of person vs a Strangite.
The story is full of all sorts of characters. And while reading, you might wonder why one was introduced only to be seemingly forgotten. Take heart and read on! You'll find all roads, English and Fairy alike, will soon converge.
I'd love to explain more of the story, but I don't want to spoil it for anyone. I will say this: the novel contains many footnotes. For some, this may be an annoying feature. But for me, it was an excellent idea! I could choose to pass over them or read them (I read all of them). What it offers is a means to continue on with the story, uninterrupted, while providing additional historical information should the reader wish to learn more.
If you enjoy novels by Austen, Doyle and other Victorian/Edwardian writers, you'll be sure to enjoy the style and language of this novel. Beside that, a story of magicians working to restore magic to England (actual magic, not parlor tricks) was a great story. I'm looking forward to the miniseries.