Did Reader Responses Surprise You?
Have any of your readers ever responded to your writing in a way that you didn't expect? If so, did it surprise you?
Yes.
When they said they liked it.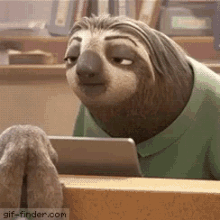 As a kid, while school friends really liked Peter Pan, I sided with Hook. Years later, after Second on the Right was published, it was nice to hear readers say how much they enjoyed the reimaging of Captain Hook. Finally! Years after my childhood, I'm validated. I'm not alone in my appreciate of the pirate. Let me just say, I'm not a fan of Jack Sparrow, so it isn't a pirate thing. 😒
To my friend that might be snickering at this point: Quiet You.
One thing I've learned from my writing experience is that an author really appreciates the feedback. Well, the positive feedback. I can only imagine that now, more than ever, authors need that encouragement. Especially with groups constantly picking on writing, hoping to be the first to be offended and point out the "atrocities" of someone's work.
So what I try to recommend, to anyone that will listen, is to post reviews, especially positive ones. Find the author on social media. Let them know when you've enjoyed their work.
Granted, someone as popular as Stephen King I don't believe would care at all for my thoughts. I'd post my review and love of the book, and it would, for the most part, go unnoticed. But that shouldn't stop me. As a reader, I have an important role in help others find their next love in reading.
It was another reviewer that made me curious about The Martian by Anthony Weir. A review on Amazon encouraged me to try Space Drifters by Paul Regnier, which then led me to Captain to Captain by Greg Cox. It was with Relic by Douglas Preston and Lincoln Child that I found something in common with my future husband. And yes, I did share that experience with Preston and Child.
So while I can't say I've had a lot of surprises as a writer, I have had some interesting interactions as a reader with authors. I really enjoy making an author's day by letting them know how much I enjoyed their book. It doesn't take a great deal of effort on my part. So why not?